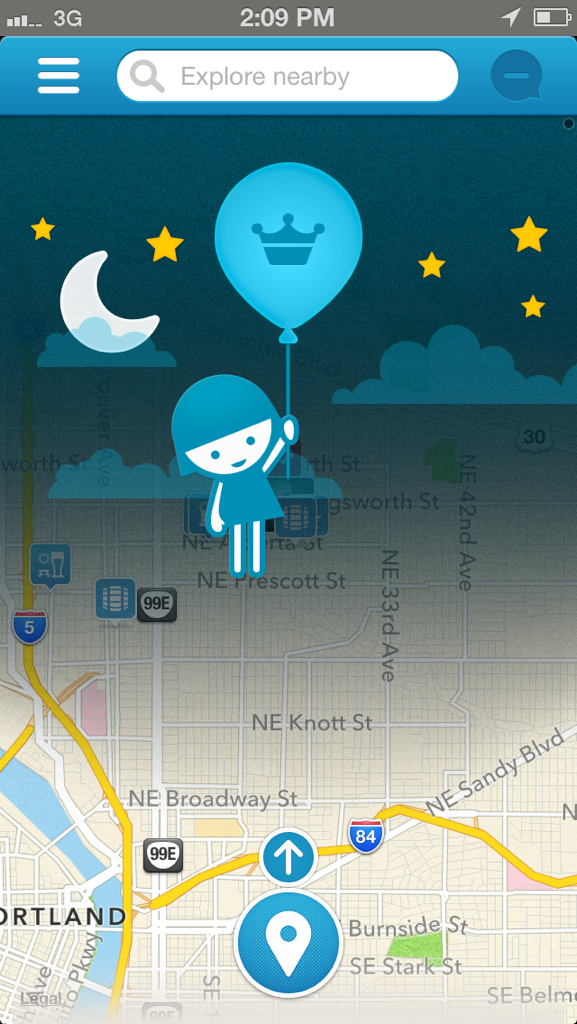 I came across a great article about UX design that emphasizes the importance of the details when thinking about user experience and design. Great user experience focuses on the details and what Dan Saffer calls Microinteractions, emphasizing the importance of the experience around a single task.
This post got me thinking about a few products that do this really well around small, specific features such as updating, posting, capturing and alerting. They have created unique experiences that delight and surprise. Some examples of this include:
Foursquare: If you drag down far enough to update your feed you will notice a starlight skyline with a girl hanging onto a balloon. This further immerses the user in location and discovery experience that Foursquare embodies.
Twitter: When you open the app the feed and connect tabs softly light up to let you know there is new activity for you to check out. This entices engagement from the user and makes you feel more connected to the app and network.
Sunrise: After launching the app the sunrise logo on the top bar animates to let you know its syncing and downloading the latest data.
Stocks: If you rotate the Apple Stocks app to landscape it gives you an interactive chart for that stock. I wish more apps would take advantage of surprising a user when the orientation changes. A lot of mobile apps just ignore landscape mode.
Make sure to check out the article to learn more about Dan's take on Microinteractions.